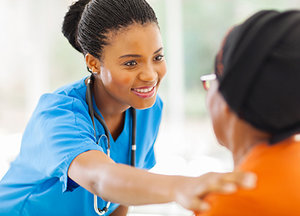 1st medical is still one of the remaining few medical practices that make house calls in the State of Maryland.
Housecalls in the comfort of your home and privacy. We also offering Telehealth and Telepsychiatry and Behavioral. We will make arrangements for blood draws, xrays ,Skilled nursing, Woundcare, PT and other services.
Ongoing in house; Medicare Cognitive Screening, Chronic Care Management and Remote Patient Monitoring. Accepting Diabetic, Heart Failure , Heart Disease, Chronic Depression, Rheumatoid Arthritis Patients in our Chronic Disease Management Program. Ask your loved one if you may be a good candidate or call us 410.956.6800.
We are now accepting new Medicare,Medicaid Waiver Recipients and Self Pay patients. Please, call our 1st Medical House for your 1st House call appointment.
To learn more about home care medicine; visit the academy at – American Academy of Home Care Medicine – aahcm.org
We also offer Assisted Living medical care for Assisted Living facilities.