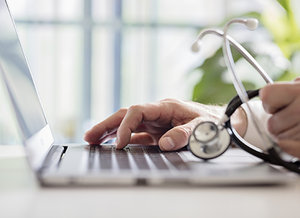 At 1st Medical, we provide fast compassionate and affordable DOT physicals and medical clearance cards. Ongoing special is now $150, and you will be on the road in less than one hour!
We will even match our competitors prices. Just call Tel :410-956-6800 or stop by our office
For small businesses, we are glad to perform DOT urine drug screens, DOT physicals and we will even set up an account for monthly billing. Employers who are interested in a corporate account setup, please call and ask to speak to the Clinical Administrator.
We provide treatment for:
Workers' compensation injuries
Regulated and non-regulated drug testing
Random and consortium drug screen programs
Return to Duty Physicals
Disability Evaluation Physicals
DOT Physicals obtain latest MVA requirements for commercial driver's license at : www.mva.maryland.gov
Sports Physical
Pre-employment Physicals
Under the leadership of Our Medical Director Dr. Nancy Rivera; 1st Medical is Certified to perform CDL medical clearance DOT Physicals. Dr. Rivera is also our onsite MRO ( medical reviewing officer).
Important Websites/Links
MVA – Motor Vehicle Administration Website http://www.mva.maryland.gov/
Federal Motor Carrier Safety Administration Website: www.fmcsa.dot.gov
National Registry of Certified Medical Examiners Website: nationalregistry.fmcsa.dot.gov https://nationalregistry.fmcsa.dot.gov/NRPublicUI/home.seam
FMCSA Medication Form https://nationalregistry.fmcsa.dot.gov/ResourceCenter/documents/MSCA-5895_391.41_CMVDriverMedicationForm.pdf